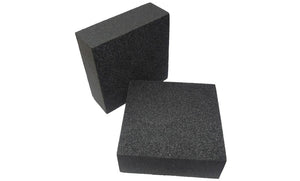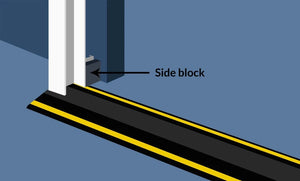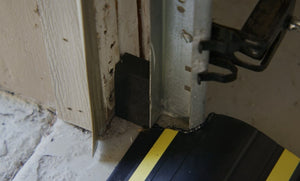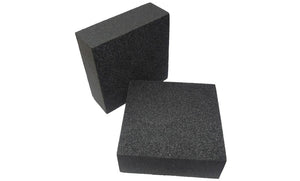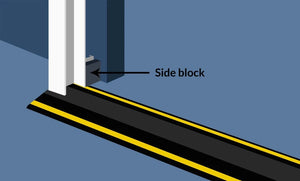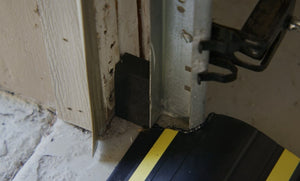 Foam Side Block Inserts
Description
What are Foam Side Blocks used for?
The foam blocks are designed to be used in conjunction with our garage door threshold seals on sectional doors with open tracks. The space between the door track and the wall creates a gap that would otherwise allow water to penetrate.
How can I install these Foam Side Blocks with my Threshold Seal?
You simply need to measure the gap between the garage door track and the garage door and see where the foam block will go. The third picture on this page illustrates this perfectly. Then you cut the block down to size with a sharp knife or scissors to ensure it is the correct size. The final step is to apply GaraDry adhesive & sealant to the bottom and side edges of the foam block and insert into the gap, holding in place. This will in turn seal your garage from water and make a watertight seal between the door and tracks.
What are the Foam Side Blocks made from?
Both these and our "Garadam" Foam Side Blocks are made from a high-density foam which is a closed cell foam. This particular type of foam is water resistant, and it will make your garage entirely waterproof in combination with any of our garage door threshold seal products.
Dimensions: 70mm x 70mm x 25mm
Supplied in pairs
How can I get in touch with GaraDry?
If you have any questions or you have any concerns in regard to installing this product or any others, then please contact us by emailing us. You can do this by writing an email to sales@garadry.com.au or by filling out the contact form found here and fill it out with all details you need. This will put you through to our amazing customer service team, but don't take our word for it, check out our TrustPilot to see for yourself.
Delivery & Returns
Delivery Timescales
Orders are shipped via FedEx Air Express service. All orders are usually dispatched within 24 hours, excluding weekends, and delivery is usually within one week. We offer a fully tracked service for every shipment, so you can track your delivery all the way from point of order to your doorstep.
Delivery Costs
We offer delivery options as out-lined below
Delivery Country
Weight
Cost
Delivery Timescale
Australia
0-5kg
$23.40
6-7 Days via Air Express
6-10kg
$30.42
11-15kg
$46.80
16-20kg
$58.50
21-25kg
$74.88
26-30kg
$88.92
31-35kg
$100.62
36kg
Price at checkout