Welcome to GaraDry®
We believe that weekends are for relaxing and not for sweeping water and leaves out of your garage!
Our products are easy-to-fit and once in place you will have one less job to do at the weekend (as well as a clean and dry garage)! Here at GaraDry® you will find high quality garage door seals for your every need.
Whether you have an old or a new garage door, we have an extensive range of weather seal products that are designed to keep rainwater out of your garage; keep draughts out of your garage; improve the overall look of your garage; keep your garage warmer in winter months and cooler in summer months; and protect against flooding. GaraDry® is well-trusted, family-run, online business.
Our products are designed by the Managing Director, Ashley Smith, who is not only a fully qualified Industrial Designer but who also has over twenty years of experience in the Garage Door Industry.
GaraDry® is meticulous about producing high-quality products at competitive prices so that customers get value for their money.
Our aim is to provide our customers with an enjoyable, relaxed and straight-forward online shopping experience. Our recently re-designed website has been created with our customers in mind. In short, we aim to please! GaraDry® prides itself on its excellent standard of customer care.
Our team is well trained, highly motivated and committed to offering a friendly and courteous service.
We are pleased to offer advice and guidance to customers with regard to a variety of issues including product design, availability, pricing and delivery dates.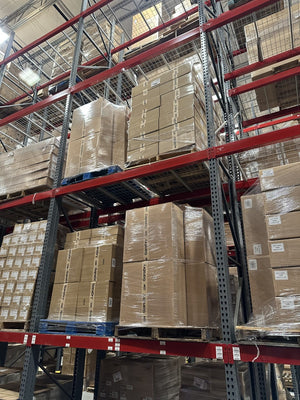 GaraDry
Level 14
380 St Kilda Rd
Melbourne
Victoria
3004
Australia
Email: sales@garadry.com.au