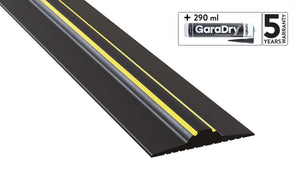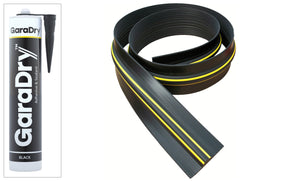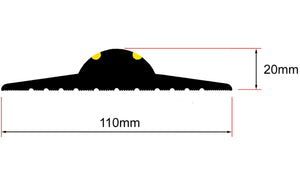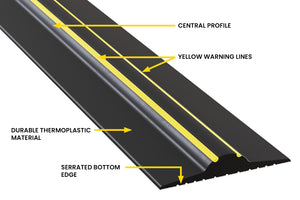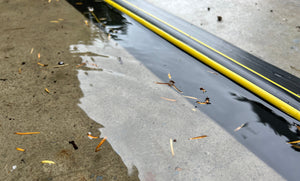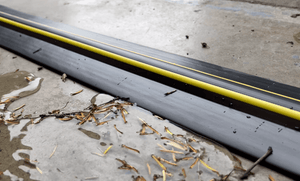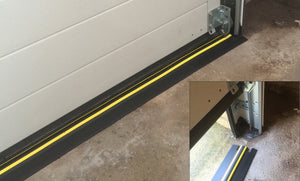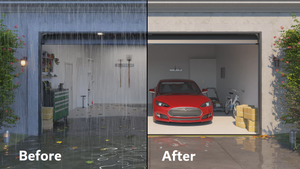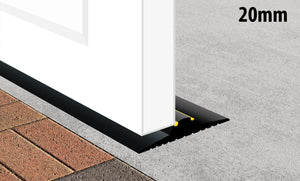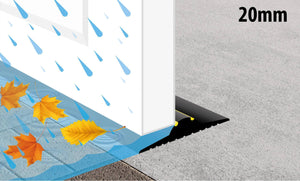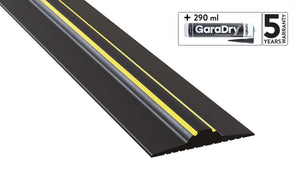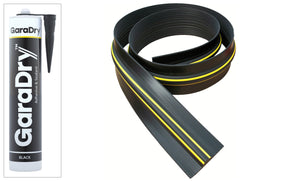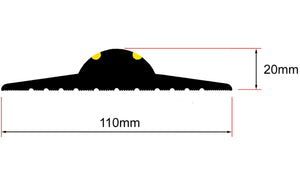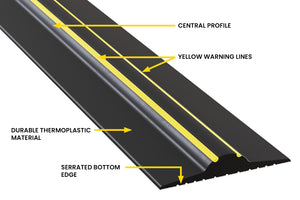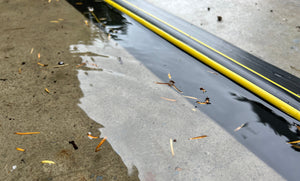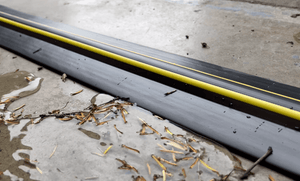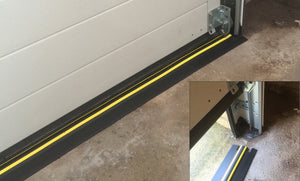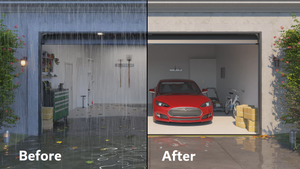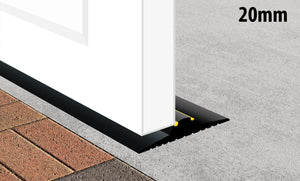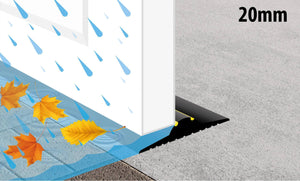 Garage Door Threshold Seal Kit 20mm (High)
Description
The GaraDry® 20mm garage door threshold seal kit is what you need to get if you want to make your garage waterproof against standing water up to 20mm high. This kit is designed to be fitted between the bottom of your garage door and floor. Our garage door seal kits can also stop snakes and rodents from entering the garage.
This garage threshold seal strip comes in a few different sizes, the height is always standard at 20mm and the width at 110mm however you have lengths ranging from 2.21m all the way up to 15m so there is no garage door that our threshold seal won't fit around.
Which garage doors will the seal not work on?
This threshold seal kit can be applied to any commercial doors and any type of garage door. Because they simply go on the floor, they are not difficult to be applied to pretty much anything that requires waterproofing. As an example, we've had clients who have used the product in order to isolate their driveways and outside showers, so that the water doesn't get out from it's intended area. Which means that any up-and-over, sectional, side-hinged or roller shutter doors will be absolutely no problem.
How does the garage door strip work?
Every one of our garage door seal strips is designed, in combination with the adhesive & sealant provided, to create a seal that will waterproof your door up to the height of the seal. Assuming it is applied correctly, the seal will protect you and any tools and equipment you have in your garage from the damp, making anything made from metal rust considerably slower.
The seal strips work so well because they are all made from extremely tough and flexible PVC material which is not only a barrier against the rain but is made to be recyclable. At GaraDry® we are committed to being environmentally friendly with our products, even our metal commercial threshold seals are made of aluminium which is also recyclable.
This kit includes:
• 20mm GaraDry® garage door threshold seal strip
• 290ml Adhesive & Sealant tube(s) to match the length of the threshold seal
• Instruction Booklet with a QR link to a YouTube video 
• 5-year warranty included with the kit
How can I contact GaraDry®?
There are two methods you can use to speak to us, the first is to head over to this page. All you need to do is fill out the contact form with your details and queries and we will answer it within 24 hours of receiving your completed form. The other way you can contact us is to send over an email to sales@garadry.com.au which similarly to the form will be answered within 24 hours, however you can probably fit a lot more questions in an email. We look forward to hearing from you.

Delivery & Returns
Delivery Timescales
Orders are shipped via FedEx Air Express service. All orders are usually dispatched within 24 hours, excluding weekends, and delivery is usually within one week. We offer a fully tracked service for every shipment, so you can track your delivery all the way from point of order to your doorstep.
Delivery Costs
We offer delivery options as out-lined below
Delivery Country
Weight
Cost
Delivery Timescale
Australia
0-5kg
$23.40
6-7 Days via Air Express
6-10kg
$30.42
11-15kg
$46.80
16-20kg
$58.50
21-25kg
$74.88
26-30kg
$88.92
31-35kg
$100.62
36kg
Price at checkout