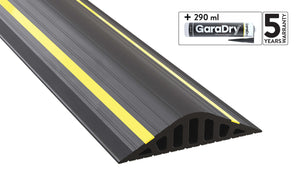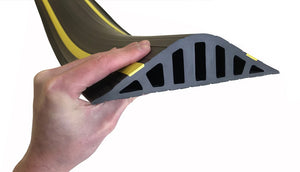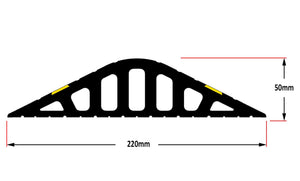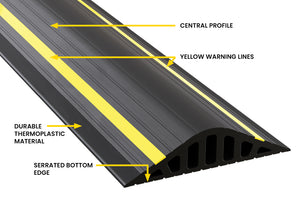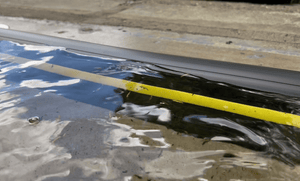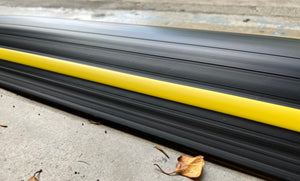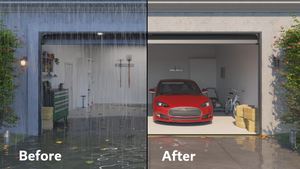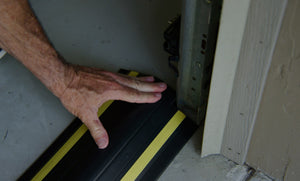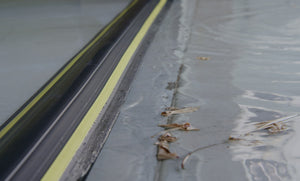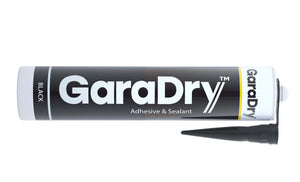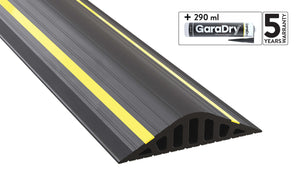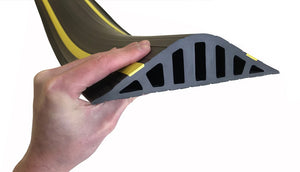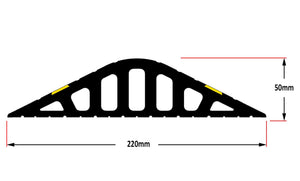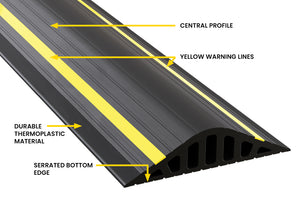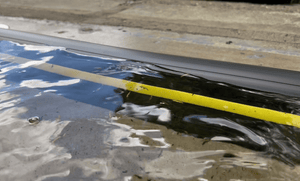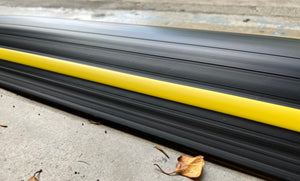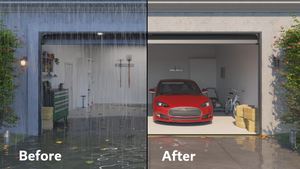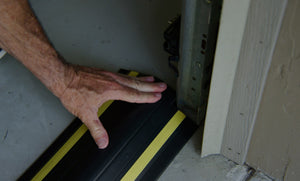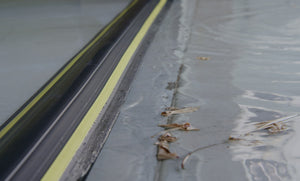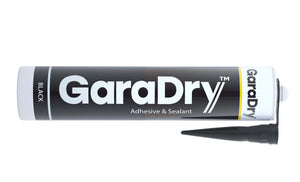 'Garadam' Garage Door Flood Barrier Threshold Kit 50mm (High)
Description
The 'Garadam' is our largest garage door flood barrier. Standing at 50mm it is easy to see why it's referred to as a garage dam, due to it's size it will stop any flooding that may occur in your garage. The best part about it is that because it is as large as it is, it will make your garage absolutely rodent proof, they will not be able to make it past provided you secured your garage door properly against the 'Garadam'. 
The 'Garadam' is 50mm high and the width is 220mm. It comes in a number of length from 2.52m all the way up to 4.95m which means you will be able to find the size that will suit your garage door with no problem, and can always cut it down to size. If you are looking for something a little less large then head over to our other garage door seal kits by clicking here.
How does your garage door flood barrier work?
When the threshold seal is placed down and secured with the adhesive it creates a seal between the garage door and floor which is completely water tight up to 50mm high. This then prevents any water from going into the garage, providing you with complete protection. Not only does this act as a seal to stop flooding but it will also stop any windswept leaves, dust and debris and will work exceptionally well in hot and dry areas which also see a lot of torrential rain.
An additional bonus is that it acts as a sort of rodent guard, due to its sheer size and it covering the garage door opening it will ward off any mice, rats and snakes that try to make their way inside. Due to it effectively making your garage sealed it should act as a deterrent to any pests that may try to break into the garage.
What material is this garage dam made out of?
Similarly, to the rest of our garage door threshold seals the 'Garadam' is made from highly recyclable PVC material. This material is very durable and will not split or crack unlike rubber garage door threshold seals, excessive rainfall or sun exposure will not dull the quality or colour in any way. It is also completely odourless and UV stable, so you won't have to worry about it making your garage smell.
What should I be aware of before buying this garage door flood barrier?
Before buying this product, you should be aware of a few things. First of all, it is quite a large size and may require two people to lift so if you buy one of the longer lengths it is best to bring someone with you.
The second is that if you should be installing the garage door flood barrier further back behind the door or tracks it is recommended to buy the side blocks, found here. This will make sure that if the rain gets particularly heavy with over 50mm rainfall that it won't spill over the sides of the 'Garadam'.
The kit includes:
'Garadam' garage door flood barrier 50mm
Adhesive with an amount dependant on the length chosen
Full colour instruction booklet with a link to this video guide
5-year warranty included with the products
How can I contact you?
There are currently two ways you can get in touch with us here at GaraDry®. First you can fill out the contact form found at the top of the page or by clicking here, this will let you fill out all your details and then include any questions and queries you may have. Alternatively, you can email our team at sales@garadry.com.au, and similarly let us know who you are and what the questions you have are.  We can help you with any queries you have, and we will respond within 24 hours to any email and form.
Delivery & Returns
Delivery Timescales
Orders are shipped via FedEx Air Express service. All orders are usually dispatched within 24 hours, excluding weekends, and delivery is usually within one week. We offer a fully tracked service for every shipment, so you can track your delivery all the way from point of order to your doorstep.
Delivery Costs
We offer delivery options as out-lined below
Delivery Country
Weight
Cost
Delivery Timescale
Australia
0-5kg
$23.40
6-7 Days via Air Express
6-10kg
$30.42
11-15kg
$46.80
16-20kg
$58.50
21-25kg
$74.88
26-30kg
$88.92
31-35kg
$100.62
36kg
Price at checkout