Weather Stop = GaraDry®
From 7th June, we are changing our company name and branding! But don't worry, our company structure, terms and overall service will all remain the exact same.
From this date, Yellow Product Design LTD will be known as GaraDry Ltd, and all Weather Stop branded products will also be re-branded as GaraDry. To go alongside this, we have given our logo and website a complete facelift.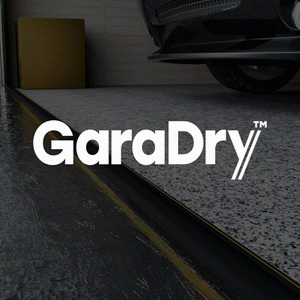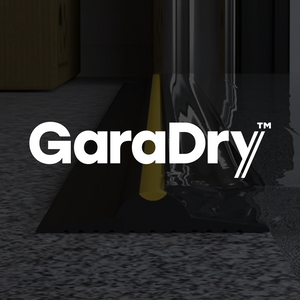 Why now?
We have been trading as 'Weather Stop' since 2009, and in that time the company has grown and changed significantly, including the expansion into new markets like the United States, and in 2017 GaraDry LLC was born, supplying our garage door thresholds to the American market.
We feel that the time is now right to align both brands which will allow us to grow globally under one name and one website.
Our History & Timeline
Weather Stop brand is launched
Weather Stop Ltd is formed
A range of aluminium thresholds are designed for commercial warehouse use
Weather Stop moves to a large premises due to continued expansion
Weather Stop DE & FR are launched
Weather Stop IT, DK & AU are launched
Weather Stop moves to a large premises again
Garadry branded adhesive & sealant is developed
US distribution centre set up in Tennessee, US
GaraDam Flood Barrier is launched
Company changes its name to GaraDry Ltd

How you can find us
We would like to thank all customers and partners for your complete support to date, we hope you enjoy the new website and our new brand! Here's how you can get in touch with the team and check out the new website.
Website: https://www.garadry.com
Email: sales@garadry.co.uk