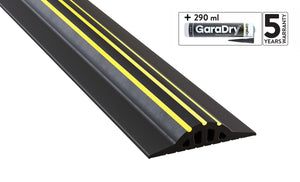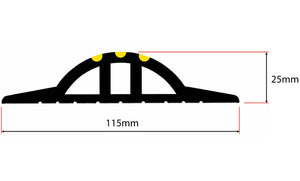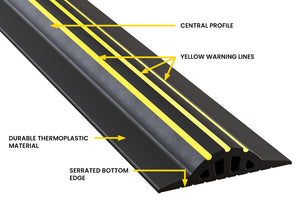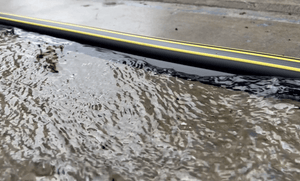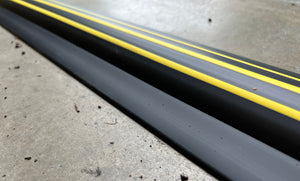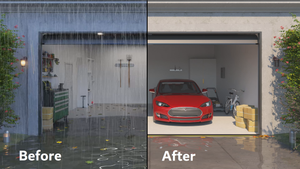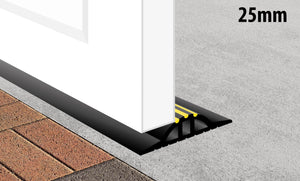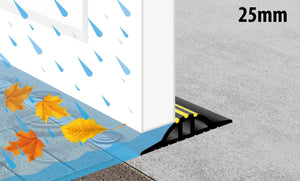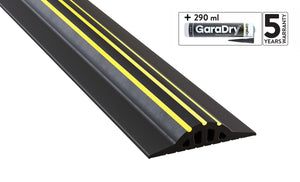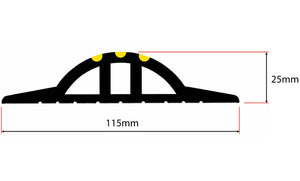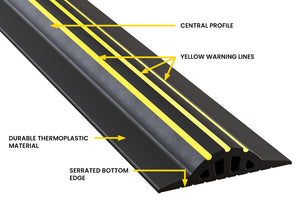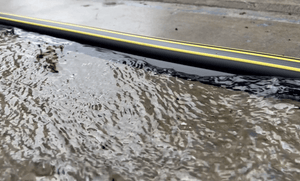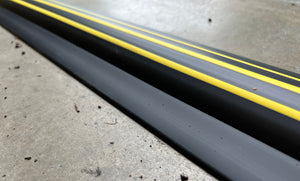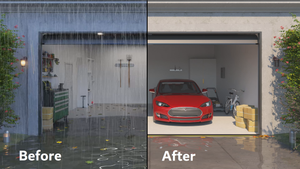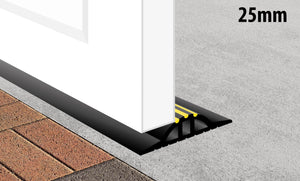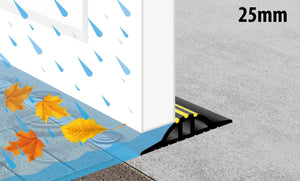 Garage Door Threshold Seal Kit 25mm (High)
Description
The 25mm garage door threshold seal is the perfect addition to any garage which experiences flooding and rainfall often. This is because it is designed to prevent any water from getting into your premises and keep your garage perfectly dry and clean.
As a threshold garage door seal it is glued to the concrete creating a seal that will protect you not only from rain but it also acts as a rodent guard. Mice, rats, and snakes won't be able to fit through the gaps anymore as there won't be any.
What size is this garage door seal?
In this case the height in 25mm and the width is 115mm, and the lengths start at 2.21m all the way up to 15m so whatever size your garage door may be, we will have you covered.
They also work across all commercial and domestic doors, specifically roller shutters, up-and-over doors, sectional and side-hinged doors. Which means that you will be able to fit the product the moment you get it and there won't be a problem regardless of which door you have, as long as you have measured it properly. If this size isn't what you're looking for then you can check out our other seals by clicking here.
What are your garage door threshold seals made of?
We use a very specific PVC-based plastic material which was developed to combat the low-quality rubber garage door seals found elsewhere. It doesn't become brittle or crack because it's been sitting out in the rain or sun for too long, it remains durable throughout the entire time it's placed down.
Here at GaraDry® we are environmentally friendly, and our seal products are all made with recyclable materials, this means that when you buy with us you buy for the future. The additional upside of a garage door bottom seal threshold is that it helps to contain the heat within your garage, meaning that you will be also paying less for electricity and heating.
The kit includes:
25mm GaraDry® Threshold Seal
Adhesive & Sealant tube(s) provided for the installation
Installation instructions with a link to THIS video on YouTube
5-year warranty on the adhesive and seal
I have some questions, how can I contact you?
The best way to get in touch with our customer service team is to send an email to sales@garadry.com.au and we will aim to answer it within 24 hours of receiving it. Whether it's related to the product or if you have any queries about our business, we'll be happy to answer them. Another way you can get in touch is to fill out the enquiries form here, similarly to the email we will respond it within 24 hours of receiving it so fire any questions you have our way. 
Delivery & Returns
Delivery Timescales
Orders are shipped via FedEx Air Express service. All orders are usually dispatched within 24 hours, excluding weekends, and delivery is usually within one week. We offer a fully tracked service for every shipment, so you can track your delivery all the way from point of order to your doorstep.
Delivery Costs
We offer delivery options as out-lined below
Delivery Country
Weight
Cost
Delivery Timescale
Australia
0-5kg
$23.40
6-7 Days via Air Express
6-10kg
$30.42
11-15kg
$46.80
16-20kg
$58.50
21-25kg
$74.88
26-30kg
$88.92
31-35kg
$100.62
36kg
Price at checkout